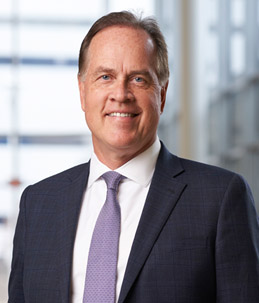 Celebrating a Transformational Leader
Help us celebrate the extraordinary career of UH CEO Tom Zenty by supporting the Thomas F. Zenty III Fellowship in Transformational Leadership. Your gift assures his legacy continues and that UH remains guided by proven leaders of Tom's caliber for generations to come.
After submitting your information, you'll receive an email confirmation and a receipt by mail detailing your tax-deductible contribution.
Use this form to make a one-time gift today or make your gift through payroll deduction.
Give by Mail
If you prefer to mail a check, please use the following address:
University Hospitals
Institutional Relations & Development
P.O. Box 94554
Cleveland, OH 44101-4554
Have Questions?
Contact us by phone at 216-983-2200.
Email us at UHGiving@UHhospitals.org