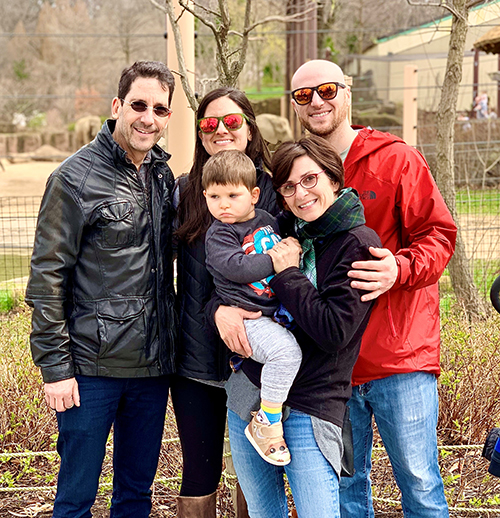 Research Provides Hope
After years of struggling to find a diagnosis for their son, Cooper, Sophie and Jordan New learned through genetic testing that Cooper has FBXO11 or intellectual developmental disorder with dysmorphic facies and behavioral abnormalities (IDDFBA), which is a rare disease prevalent in less than one in a million people.
Sophie and Jordan along with grandparents Rusty and Liz Cooper immediately set out to learn as much as possible about FBXO11 and any potential treatments for Cooper.
They finally found hope. Harrington Discovery Institute, through the Oxford-Harrington Rare Disease Centre, focuses on funding and finding rare and ultra-rare disease cures.
Make a Gift
Your gift today will support research to help find treatments for patients like Cooper. After submitting your information, you'll receive an email confirmation and a receipt by mail detailing your tax-deductible contribution.
For more learn more about Cooper's story and his family, visit our website.
Have Questions?
Contact us by phone at 504-612-5988.
Email our Vice President of Global Development at Tyrone.Gorden@HarringtonDiscovery.org